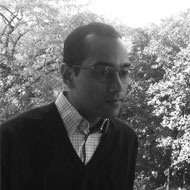 Karan is a Creative Director/ Visual Designer with 6+ years of experience in Digital Art Direction, Branding and Print Design. His design style tends to be visually rich and memorable.
Short and sweet. That's how Id describe this website. Instead of the typical clichéd corporate site structure, theyve gone with a minimal sitemap that takes the user straight to the heart of the content.
Since weve become so used to scrolling on most websites, it does take a second to realise that this is a different kind of site. But once you d...