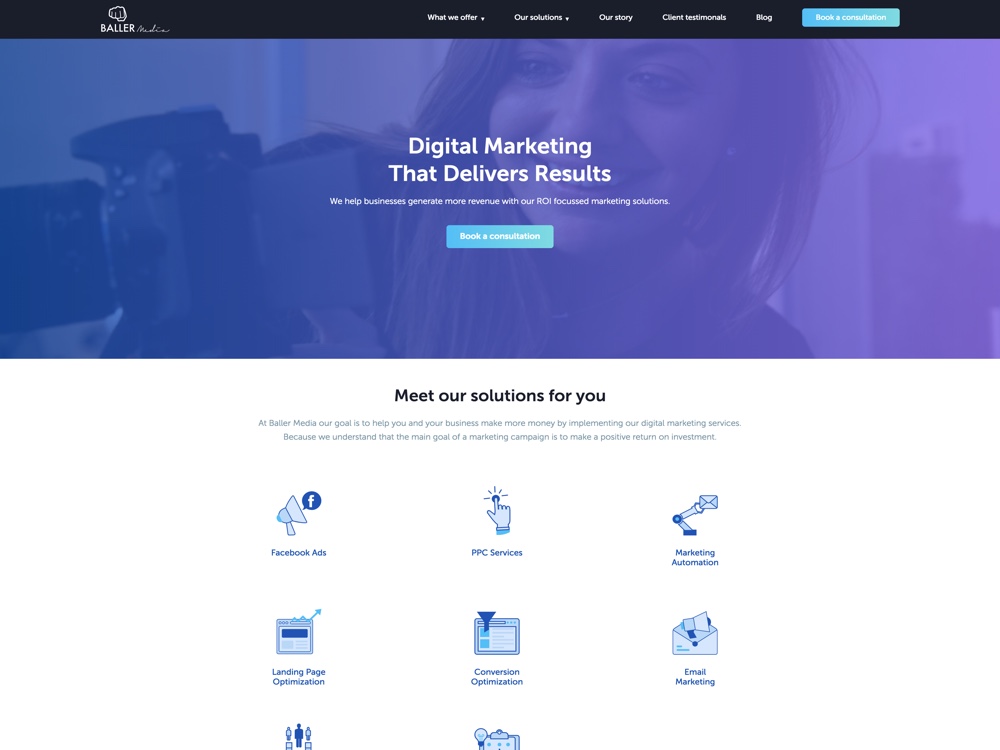 Digital Marketing Agency Focussed On Your Marketing ROI
Whats unique about Baller Media is that we started our marketing agency because we realized that many local business owners and professionals can benefit a lot from digital marketing. We are extremely revenue driven and we believe in generating a positive ROI with our marketing campaigns.
The best part about our agency is the fact that we used the exact same marketing skills to grow our startup from a team of 4 to over 40 and $4million+ in revenue. Now, we want to use the exact same techniques to help grow your local business.